Vocopro UDH-CHOIR-8 8 CH. UHF DSP HYBRID HANDHELD WIRELESS MICROPHONE MIC SYSTEM

WELCOME TO  LIGHTYEARMUSIC 
PLEASE CALL US WITH ANY QUESTIONS @ 800-557-7464 
MONDAY-FRIDAY 10:00AM-7:00PM 
SATURDAY 10:00AM-3:00PM 
LIGHTYEAR LIFETIME WARRANTY
SIMPLY THE BEST
FREE LIFETIME TECHNICAL SUPPORT!!!
FAMILY OWNED BUSINESS FOR OVER 25 YEARS
OVER 35,000 SALES ON EBAY ALONE
BEST CUSTOMER SERVICE AVAILABLE 24/7
1-800-557-7464
1-216-929-1022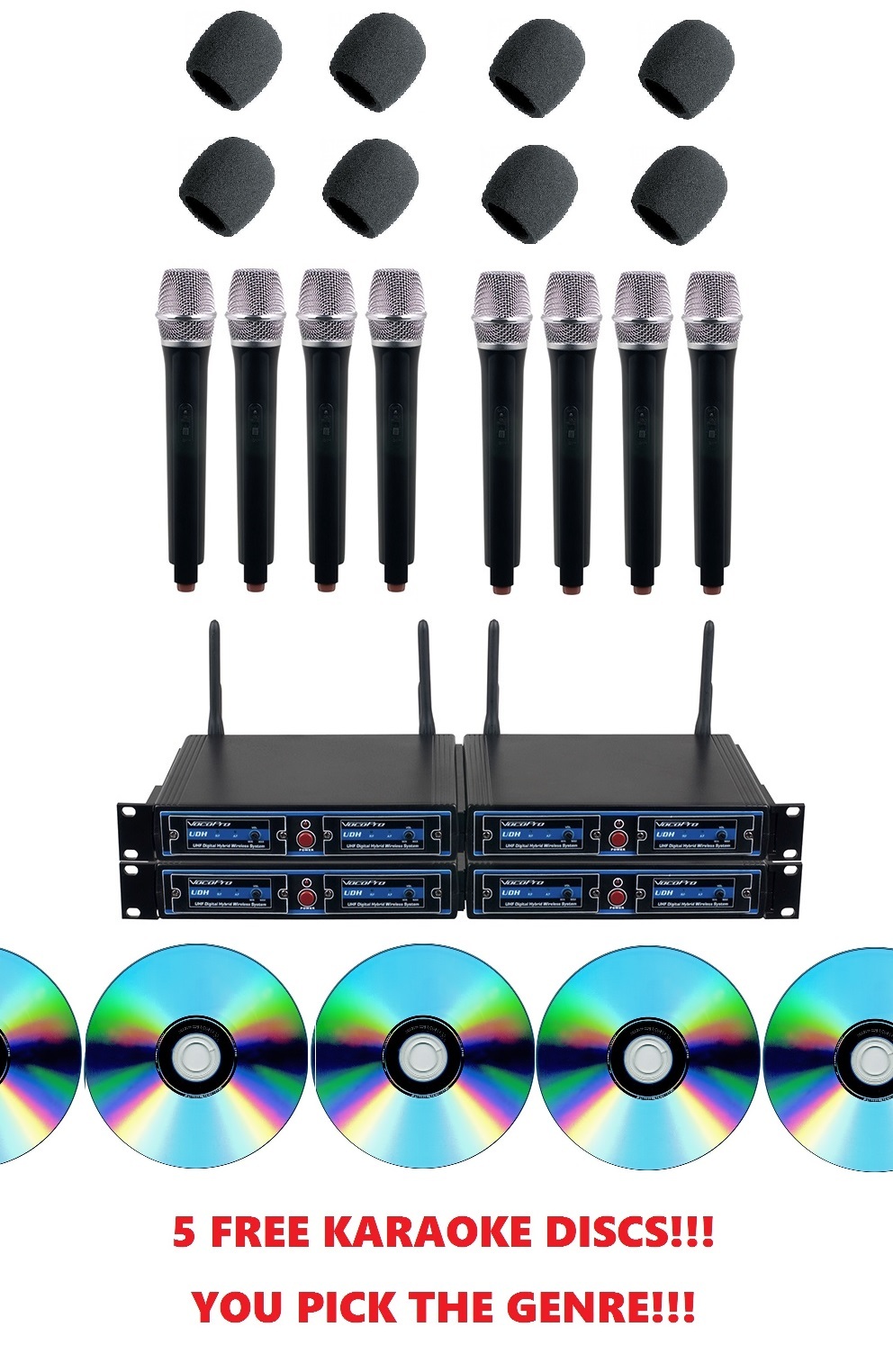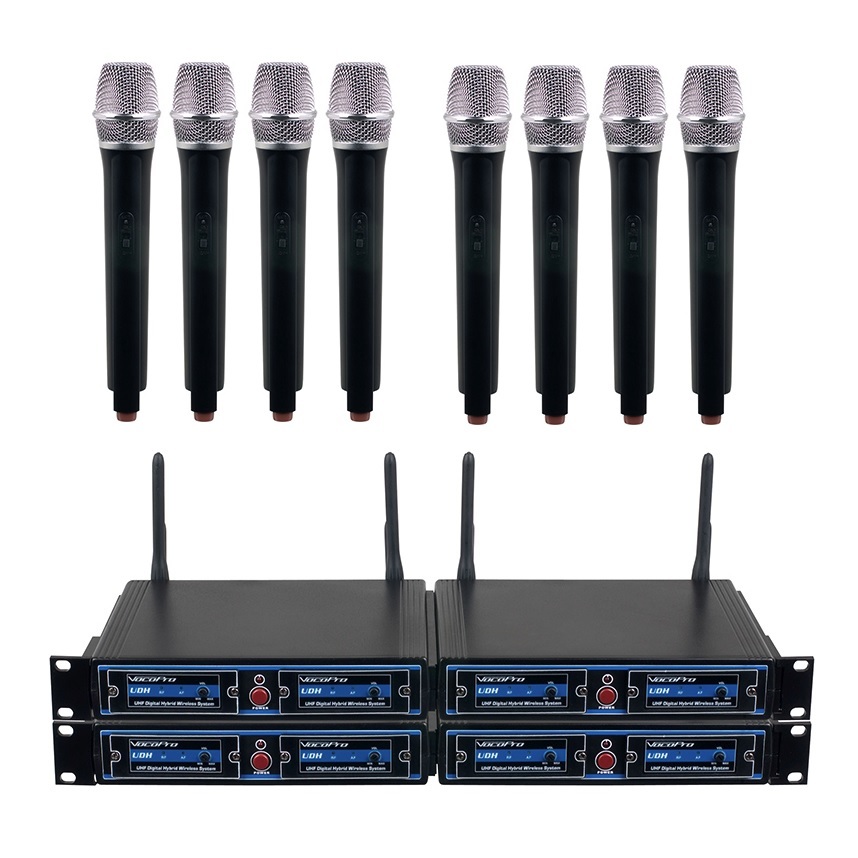 We have 100 %Positive Feedback.

BRAND NEW
Authorized Dealer
Full Warraty
Vocopro UDH-CHOIR-88 Channel UHF/DSP HYBRID HANDHELD WIRELESS MICROPHONE SYSTEM
Technology for wireless microphones has evolved: making professional equipment affordable for everyone. By combining our proven UHF transmission technology with a DSP chip that replaces hundreds of analog components, VocoPro's newest UDH Hybrid wireless microphone systems are the reliable choice for multiple channel applications.
Our UDH systems operate in the 900 MHz band, which makes them immune to TV broadcast interference. They are the perfect solution for musicians, entertainers, schools, or churches who didn't think that a reliable multi-channel wireless microphone set could be this affordable. So check out the UDH systems and packages for your next performance and hear the performer loud and clear for the first time.
FEATURES:
All-in-one wireless Mic-On-IC™ has a pre-amp, compressor, and expander onboard
Uses proven analog UHF transmission technology for better range and reliability
Plug and Play design requires no microphone syncing set-up
Fits standard sized 19" Rack Cases

Rear Panel Connectors:
Power in
XLR channel 1 out
XLR channel 2 out
1/4" unbalanced out

5 FREE KARAOKE CDG's
WOW WHAT A BONUS!!!