SAMSUNG PA SYSTEM MX-HS8500 AUDIO 2500 WATTS POWER BLUETOOTH DJ KARAOKE HOME TV
WELCOME TO  LIGHTYEARMUSIC 
PLEASE CALL US WITH ANY QUESTIONS @ 800-557-7464 
MONDAY-FRIDAY 10:00AM-7:00PM 
SATURDAY 10:00AM-3:00PM 
LIGHTYEAR LIFETIME WARRANTY
SIMPLY THE BEST
FREE LIFETIME TECHNICAL SUPPORT!!!
FAMILY OWNED BUSINESS FOR OVER 25 YEARS
OVER 35,000 SALES ON EBAY ALONE
BEST CUSTOMER SERVICE AVAILABLE 24/7
1-800-557-7464
1-216-929-1022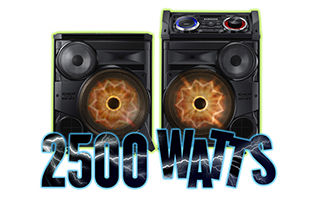 Giga Sound Power (2500 W)
With 2500 watts of Giga Sound Power, you can rock the party, wherever you want it to be. It's the ultimate mobile party system.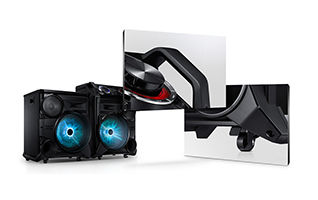 Mobile Design
Thanks to its new all-in-one design with wheels and handles, you can take this Samsung Giga System with you anywhere you want to go. So not only does it offer superior sound, it offers you much more convenience. Now the party can be wherever you want it to be.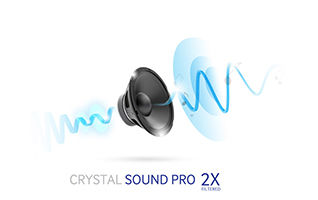 Crystal Amp Plus
Our Giga Sound System uses the latest Crystal Amp Plus. Filtering out distortion and noise, turn your home into your own audio studio with high-quality sound clarity.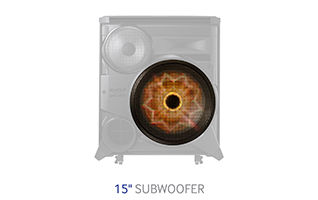 15" Subwoofers
Get the party pumping and the ground shaking with the huge 15" subwoofer in the Giga Sound System. Every song you play will wow and amaze your guests with its deep and powerful sound.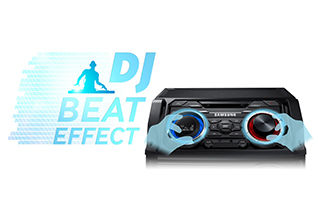 DJ Beat Effect
Pump up the volume and become your own DJ with the DJ Beat Effect. With Dual Jog Dials you can easily control all the sounds to bring the atmosphere and effects of a real club to your party.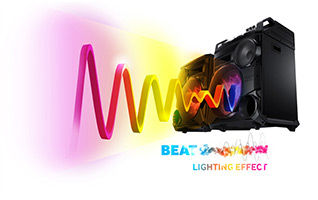 Beat Lighting Effect
Beat Lighting Effect gives your parties a nightclub feel. With lights that pulse and flow to the beats of music, you'll add premium ambiance to any party. With 25 different lighting patterns to choose from, you can fit the lights to the mood of the song.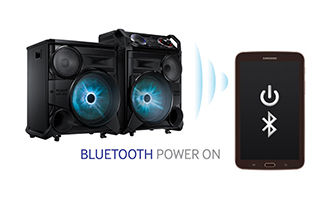 Bluetooth® Power On
Conveniently connect and turn on your GIGA MX-H8500 with Bluetooth® Power On. If you want to stream music from your portable Bluetooth device, simply select the Giga System for pairing and it will automatically power on and begin playing.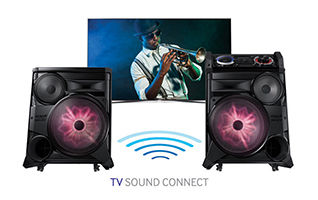 TV SoundConnect
Minimize clutter by wirelessly connecting your Giga to your Samsung TV with TV SoundConnect*. Instantly start enjoying movies and streaming music with more impactful sound.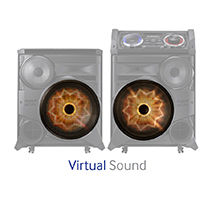 Virtual Sound
LED Lighting actually visualizes the sound vividly through the LED Flash Speaker and Volume. Watch your system glow as it plays incredible audio and takes your party to the next level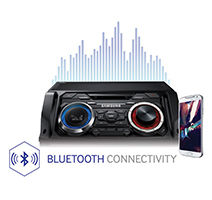 Bluetooth®
Seamlessly connect your Giga System with Bluetooth® to have complete control and minimize clutter. Your Giga can function as a Bluetooth® speaker for portable devices so that you can stream music from your smartphone, tablet or computer.
USB
Get complete access to all your stored audio files from any USB memory drive or external hard drive. This wide range of compatibility allows you to connect and share content via USB.