15,000 Watt, Complete DJ, Gemini CDM-4000 CD, MP3, USB DJ System, Bluetooth Music


What's Included:
Gemini CDM-4000 Professional DJ Controller/Mixer
(2) LYM 7,600 Watt Powered Double 15" Speakers
CAd Audio Studio Headphones
PearlRidge LM-510 Wired Microphone
(2) Speaker Cables
This DJ system delivers all the power from the high end to the low end with these hard hitting 7,600 Watt a side Bluetooth LED speakers.  The Gemini CDM-4000 dj mixer enables you to control music from your cd/phone/laptop/usb or any other device with the proper cable.  The CAD Audio professional studio headphones are the industry standard for listening to your music mixes at the best quality.  All your cables are included so all you have to do is plug and play!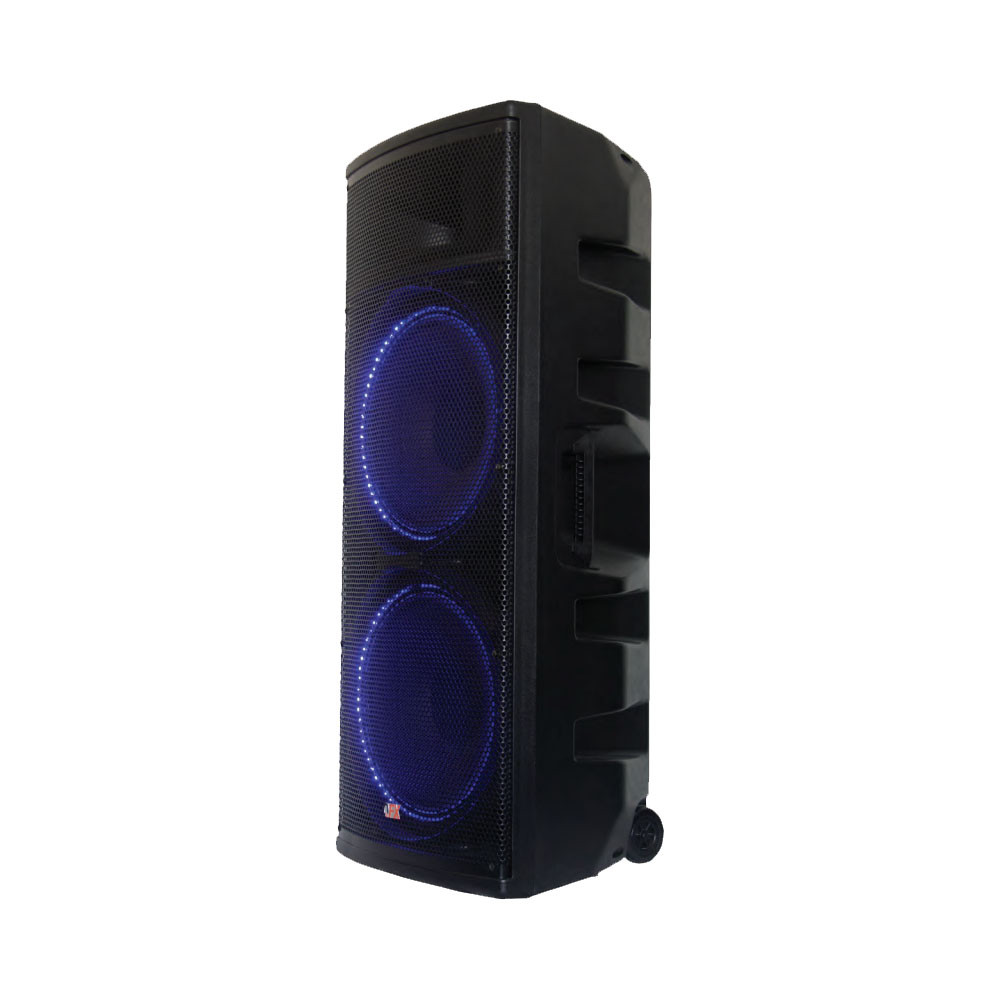 Speakers:
The black 2x15" Bluetooth Cabinet PA Speaker streams your favorite songs wirelessly and also includes USB/SD playback along with an FM tuner. This dual 15" woofers blast 15,000W PMPO (Peak Music Power Output) of raw music power. You can easily connect the woofers with quad microphone inputs, a guitar input, or RCA-input and share your talent.
The speaker is compatible with Bluetooth enabled phones. The included remote control allows you to switch modes between, USB, SD, FM, and Bluetooth. The built-in recorder will capture any audio playing through the device, and save it to a connected USB flash drive or SD card.
Compatible with most Bluetooth Capable Phones

FM Radio/USB/SD player

Remote Control

Record from Radio/Mic/RCA

Metal grill covered speakers

Handlebars, and wheels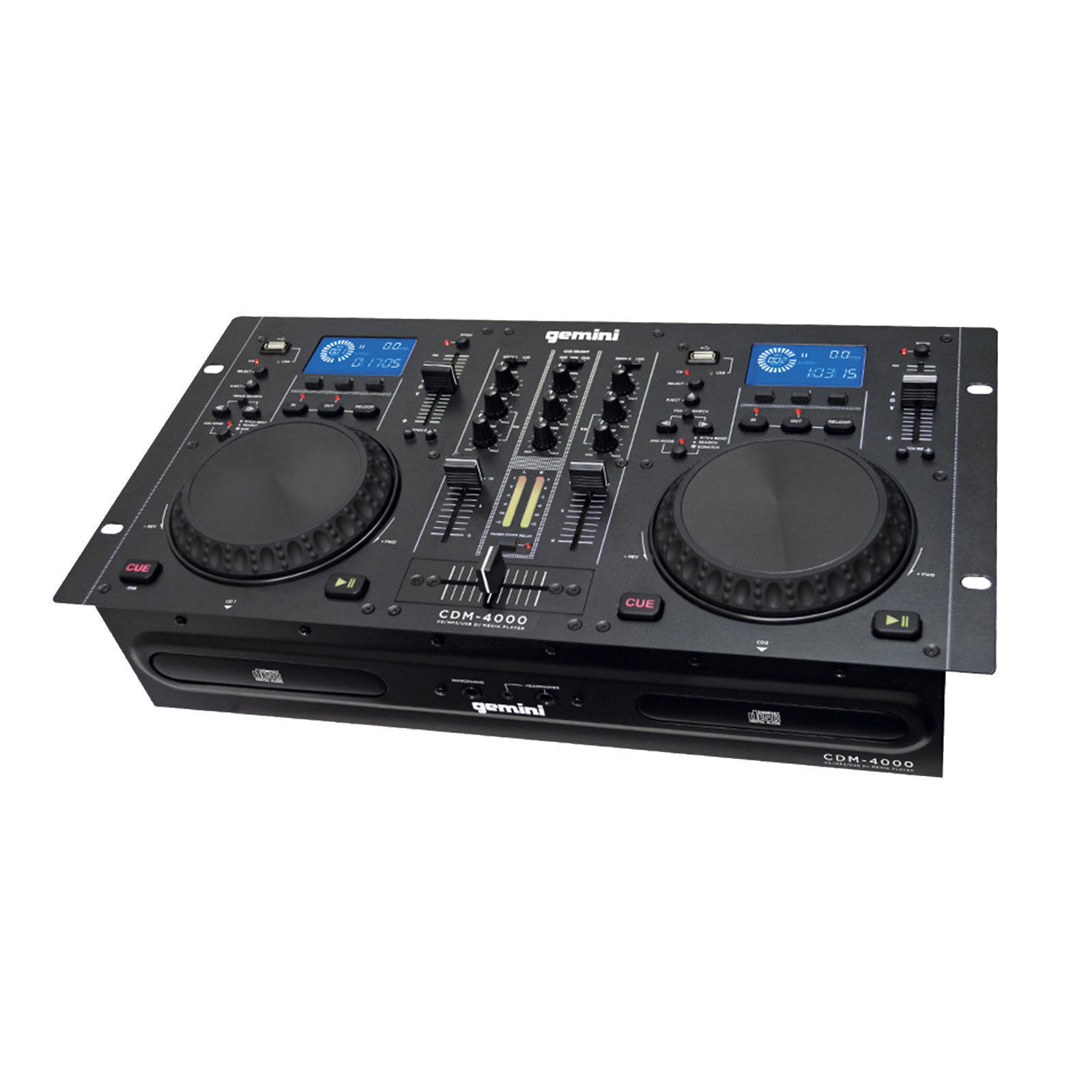 Gemini CDM-4000 Mixer:
The CDM-4000 CD/MP3/USB DJ Media Player from Gemini is an all-in-one tool that provides track search and playback features across dual CD decks. It is used in various venues for audio playback in applications such as mobile DJ rigs, bar and club installations, restaurants and more. It features two independent jog wheels that allow you to search through a track, bend the pitch or even scratch like a pro. The pitch control slider offers maximum control when beat matching. It features a loop section with re-loop that allows you to creatively shape songs.
The CDM-4000 is compatible with audio CDs, CD-Rs and MP3-CDs and USB storage devices. Single and continuous play modes along with instant-start provide a good level of flexibility. This media player has a program feature that supports playlist creation. This allows you to provide music for customers without having to worry about controlling the unit.
The DJ media player is built with an anti-shock mechanism. The RAM buffer memory will protect against external bumps and vibrations and won't disrupt your performance. This media player is also built with a central mixer section. It features 2-band EQ, gain control, 2 stereo inputs, 2 XLR outputs, for connecting external tools such as monitor, microphones, amplifiers, headphones and recording devices. A cross fader also lets you mix evenly from one source to another providing you with a smooth sound.